Company Introduction > Greetings
How are you?
We, J&C Co., Ltd., would like to express our sincere gratitude to our customers for visiting our homepage and for your generous support and deep interest.
01
We
specialize in designing, manufacturing and installing welding automation jigs used to produce automobile body parts.
We are striving to build an efficient system on the basis of innovative ideas, accumulated experience and development of new technology and to be more attentive to customers' needs.
02
As a future-oriented partner who meets our customers' requirements for quality, new technology and cost-effectiveness, we are equipped with a
one stop service system that provides engineering, design, production and post-management services.
03
In addition, we will continue to strive to become an innovative company by developing advanced human resources and new technologies.
We will become a company that can be trusted by all customers and one that seeks to make contributions for the good of society.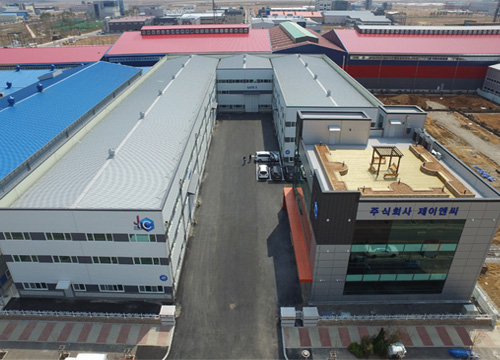 ---