Company Introduction > Management Philosophy

01
Corporation Motto
"Keep the basic principles and do your best"
01
Corporation Motto
"Keep the basic principles
and do your best"
02
Management Philosophy
"Let's go back to the basic principles"
02
Philosophy
"Let's go back to
the basic principles"
03
Main Value
"Safety first, management innovation, profit creation"
03
Main Value
"Safety first, management innovation, profit creation"
Company Introduction > Introduction of CI


Meaning of symbol
---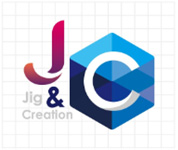 The alphabet J represents our powerful leap and development potential by taking a shape that looks like a rising curve.
The cube enclosing the letter C symbolizes
stability and reliability
.
We guarantee the
stability of quality
in our symbol which is devoted to the basic principles.
In addition, the geometric layer of this cube represents the
harmony and precision
between the rational and systematic members.

Meaning of the color